Everyone likes to look good, and likes to see how good they look. In Mythos, you can get a closer look at your character in a few different ways.
The scrolling the mouse wheel will zoom the camera in and out, giving you everything from a bird's eye view to a close-up of the action. Where you set your camera is a personal preference and, depending on the situation, you might use more than one position.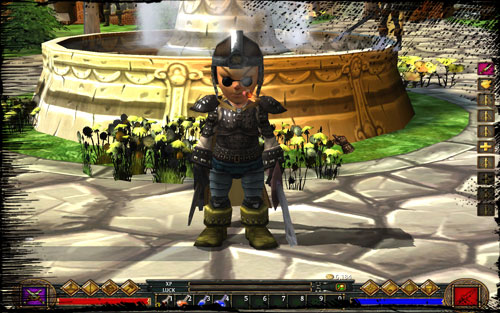 When you want to really see what you're wearing and wielding, there's no better way than by using the Vanity Cam. To get a personal vantage of your character, simply press the V key!
Ad blocker interference detected!
Wikia is a free-to-use site that makes money from advertising. We have a modified experience for viewers using ad blockers

Wikia is not accessible if you've made further modifications. Remove the custom ad blocker rule(s) and the page will load as expected.